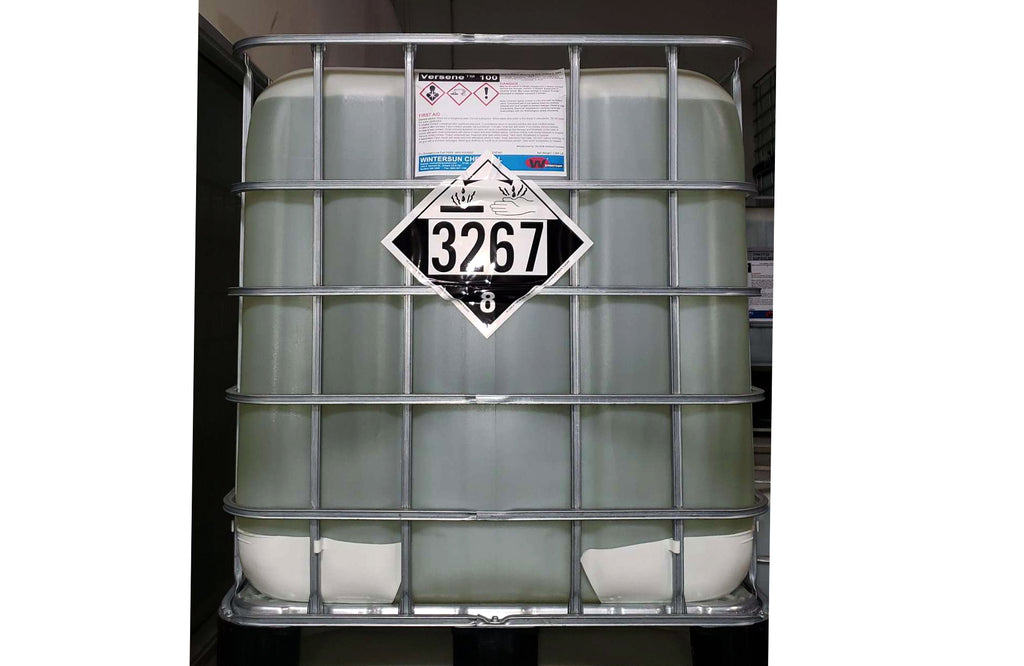 Wintersun V100 Chelator [C10H12Na4] [CAS_64-02-8] Amber Light Liquid 2,850 LB Tote
| | |
| --- | --- |
| Wintersun code: | 23-010 |
| CAS Number: | 64-02-8 |
| Molecular Formula: | C10H12Na4 |
| Molecular Weight: | 380.2 g/mol |

Descriptions
Wintersun V100 Chelator is an aqueous solution of the tetrasodium salt of ethylenediaminetetraacetic acid. Na4EDTA is the strongest, most versatile, and widely used chelant for controlling metal ions over a broad pH range in aqueous systems.

Specifications
Sp. Garv. @25/25 °C: 1.290 Min - 1.330 Max.
Color, Pt-Co: 200 Max.
ph 1% Aqueous Solution: 11.0 Min - 11.8 Max.
Activate Ingredients, WT%: 39.0 Min
Chelation Value (as CaCO3), mg/g: 102.60 Min
NaOH, Excess, WT%: 1.6 Max.
Packing
Transportation (DOT)
UN: 3267
Proper shipping name: Corrosive liquid, basic, organic, n.o.s.(Sodium hydroxide, Tetrasodium ethylenediaminetetraacetate)
Class: 8
Packing group: III