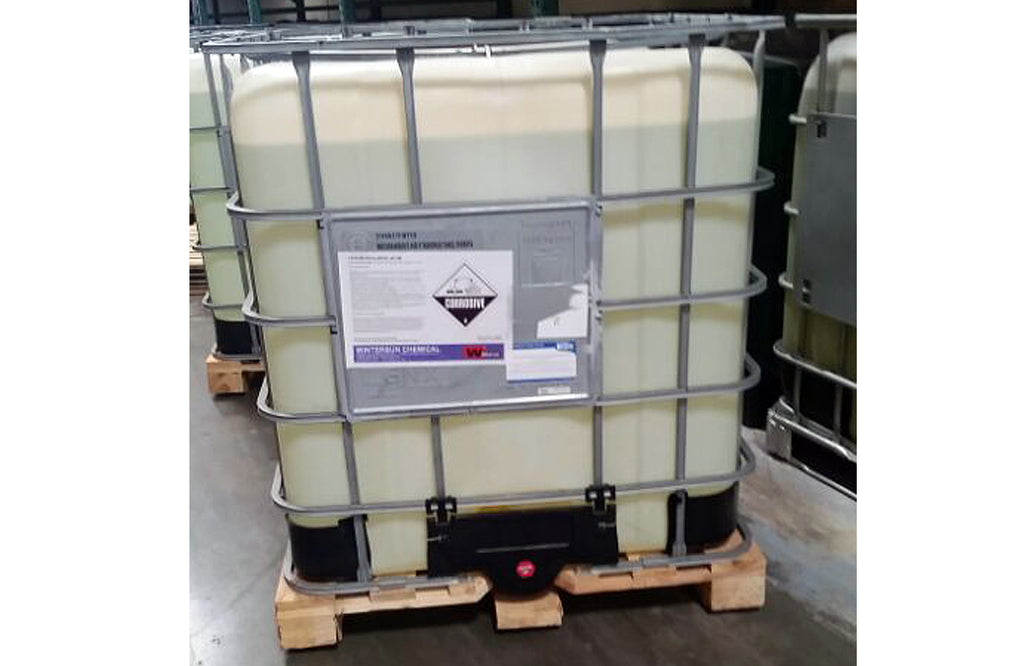 Hydrochloric Acid ( Muriatic Acid ) [HCl] [CAS_7647-01-0] Colorless to Slightly Yellow Liquid 2204.6 Lb Drum)
| | |
| --- | --- |
| Wintersun code: | 08-022T  |
| CAS Number: | 7647-01-0 |
| Molecular Formula: | HCL |
| Molecular Weight: | 36.46 g/mol |
Sales Specification

Total Acidity (HCL) (% By mass): 33.00 Min.

Iron (Fe), ppm: 5.00 Max.

Sulphite (SO

2

)(% by ,mass): 0.0

Free Chlorine; ppm: 50.00 Max

Heavy Metal (Pb) ppm: 0.0

Heavy Metal (Hg), ppm: 0.0

Specific Gravity at30

o

C: 1.165 Min.

Hydrofluoric acid; ppm: 0.0

Organics; ppm: 5.0 Max.
Applications
Hydrochloric acid is used in acidizing petroleum wells, industrial acidizing, pH control (water treatment), water softening, boiler scale removal, ore reduction, pickling and metal cleaning, general cleaning, leather deliming/ tanning agent, textile scouring agent, neutralization of alkaline products, waste materials, and as a chemical intermediate, an acid, and a buffer.
Packing
2204.6 Lb Tote


Transportation
Proper Shipping Name: Hydrochloric Acid, Solution

UN No: 1789

Hazard Class: 8

Packing Group: II